On the 27th of March, the Pathzero team pledged their commitments to the earth as part of Earth Hour. To celebrate Earth Day, the world's largest civic movement that activates millions of people year-round, some of the Pathzero members have decided to document how they are coming along with their commitments to help keep them accountable.
This year's theme for Earth Day is Restore Our Earth, which aims to communicate the many ways our actions, technologies, and awareness coincide to repair our planet through innovative solutions and year-round action. This year Earth Day brings awareness to the many opportunities that lie ahead, whether this is in technologies or our everyday actions. To show the importance of making small everyday changes, the Pathzero team has recorded their commitments below.

Kira Hood: Marketing Intern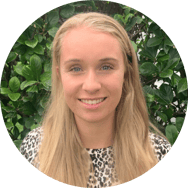 As a vegetarian, my pledge to help restore the earth is to commit to a strict plant-based diet a minimum of 4-5 days a week. I made this commitment on the 27th of March and have continued to honour this over the past few weeks. During the work week, Monday to Friday, I have swapped all dairy products to alternative options, my favourite being oat milk in my morning coffee. I have also permanently removed eggs from my diet.
Finding a multitude of plant-based recipes I plan to implement more environmentally friendly dishes into my diet, removing all unnecessary animal products where possible. Through this pledge, I am continuing to reduce the environmental impact of my food consumption.
To commemorate Earth Day here are photos of some our my favourite places.

Megan Styles: Marketing Director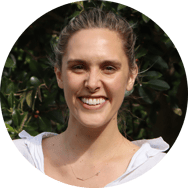 I pledged to limit the use of my car and to walk everywhere that's within walking distance.
It's too easy to just jump in the car and duck up to the shops, or down the road and that's why I selected this pledge, I wanted to be more mindful in my consumption and to make sustainable changes to my behaviour.
Initially, I found this habit challenging to break (I even justified celery & hummus as dinner more than I care to admit), but I have stuck to my pledge, and once I overcame the mental barrier I found it easy to make this behavioural change. Overall, I've enjoyed walking more and driving less. I encourage anyone looking to reduce their footprint to consider their mode of transport before they pick up their car keys.
To commemorate Earth Day here are photos of some our my favourite places.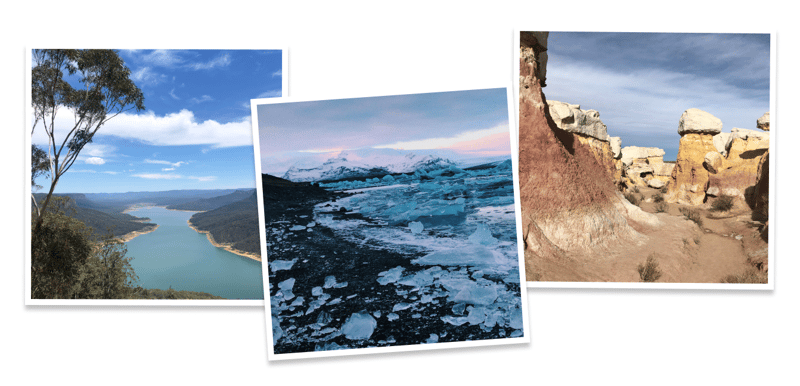 ---
Our carbon specialists were able to calculate that by Megan choosing to walk whenever she can instead of driving her car, she has prevented 0.032 tonnes of C02-e (carbon equivalent) from being emitted. If Megan sticks to her pledge this equates to 0.49 tonnes of Co2e each year which is equivalent to 8 tree seedlings grown for 10 years.
Interested to know how much emissions your business is emitting? Book a demo with our registered consultants to learn more about Pathzero.
---
Aleena Dewji: Senior Carbon & Sustainability Specialist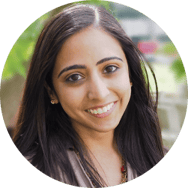 For earth hour, I pledged to minimise all single-use plastic items. Although this is a relatively straightforward pledge, there are many times you find yourself using single-use items when you did not intend to. Over the last few weeks, I have been mindful about my plans and tried to ensure that I pack any reusable items I need with mindful about my plans and tried to ensure that I pack any reusable items I need with me before leaving my apartment.
For the most part, I have been able to do this quite well. However, we can't always plan for everything and there have been a couple of times that I have had to use some single use items.
It is a journey and we are all learning. I am hoping that as I become even more conscious of my behaviour, I am able to make more switches in my daily life. Being mindful and consciously thinking of the choices I am making has really helped me to minimise my impact. This is an important first step and an easy change that we all can make.
Here are some photos of my favourite places.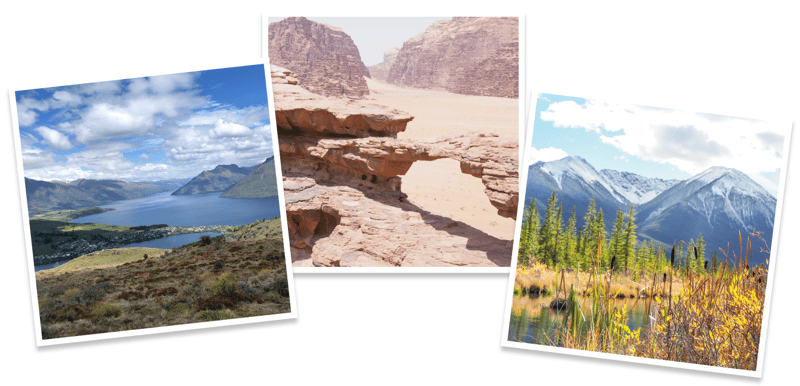 How else can you Restore Our Earth?
To help you identify other ways you can personally contribute to Earth Day and the restoration of our earth, we have listed environmentally positive suggestions below.
Pick up and dispose of rubbish correctly whenever you see it lying around.
Pick up a book instead of your electronic device.
If you can, ride your bike or walk to a close destination.
Shop and eat local and sustainably sourced food.
Measure, reduce and offset your carbon emissions and be Carbon Neutral Certified.
Spread the word! Encourage your friends and family to get involved, and do what they can to help restore our earth.
Want to learn more about how you can help restore our earth by being carbon neutral? Schedule a demo with our registered consultants, using this link.