Projects with impact
We've partnered with South Pole to bring you a selection of verified carbon offset projects.
Our carbon neutral projects
We hand-picked these projects because we believe they provide tangible evidence of the removal or displacement of carbon from the air.
If you wish to go carbon neutral, first use our emissions calculator to measure your footprint. Then, we will purchase the required amount of verified carbon credits from one of these curated projects and we'll attribute the reduction in emissions from the project to your business.
This offset will mean you have reached 'net zero emissions' and can claim carbon neutrality for your company.
About the certification schemes
Through our partnership with South Pole, we purchase carbon credits from the highest quality offset projects that have been certified by the Gold Standard or Verra.
Projects certified by Gold Standard or Verra have passed a rigorous assessment process, that is conducted by independent, third-party auditors who ensures that high standards have been met, applied and that projects will deliver a genuine emission reduction.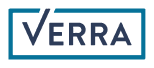 Established in 2003 by WWF and other international NGOs to ensure projects that reduced carbon emissions under the UN's Clean Development Mechanism (CDM) also contributed to sustainable development. It launched its Gold Standard for the Global Goals standard in 2017, enabling climate and development initiatives to quantify, certify, and maximise climate and sustainable development impacts.
The VCS (Verified Carbon Standard) Program is the world's most widely used voluntary emissions reduction standard. More than 1300 certified VCS projects have reduced or removed more than 200 million tonnes of carbon and other greenhouse gases from the atmosphere. Along with the Climate, Community & Biodiversity, and Sustainable Development Verified Impact standards, it was developed and is managed by Verra.